Recently this nice amplifier from Klein + Hummel found its way to me.
I have no idea when I will find some time to clean and fix it, but this should no mean to keep some photos from those who are interested in interesting gear:
Front view with top cover. The Telewatt ultra was also available in a build-in version without the cover.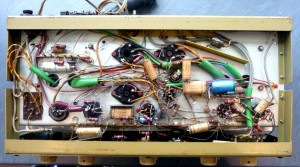 The internals: first the legendary metal-paper capacitors will be checked and probably replaced, same for the electrolytics.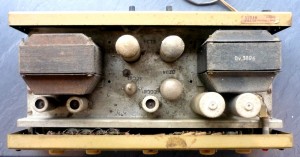 Top view. Yes, it does need some cleaning. Once cleaned, two EL34s will show up delivering 40 watts RMS into the speaker.
I'm quite curious how this little beast will sound…